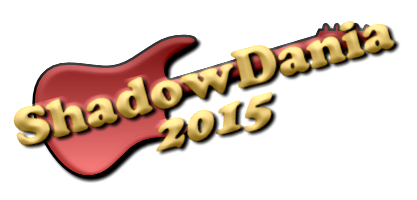 D. 5. September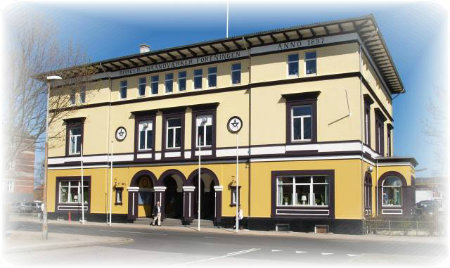 Borgerforeningens Hus Nørrevoldgade 63 5800 Nyborg
ShadowDania 2015 er nu vel overstået.
Allerede Torsdag ankom de første gæster ("De Norske Fjeldaber") til Hotel Villa Gulle.

Fredag ankom flere gæster, samt Brian Locking, Tasty & The Internationals til hotellet og der var straks en fantastisk stemning.
...Og vores allesammens Mor Gulle tog sig kærligt af alle.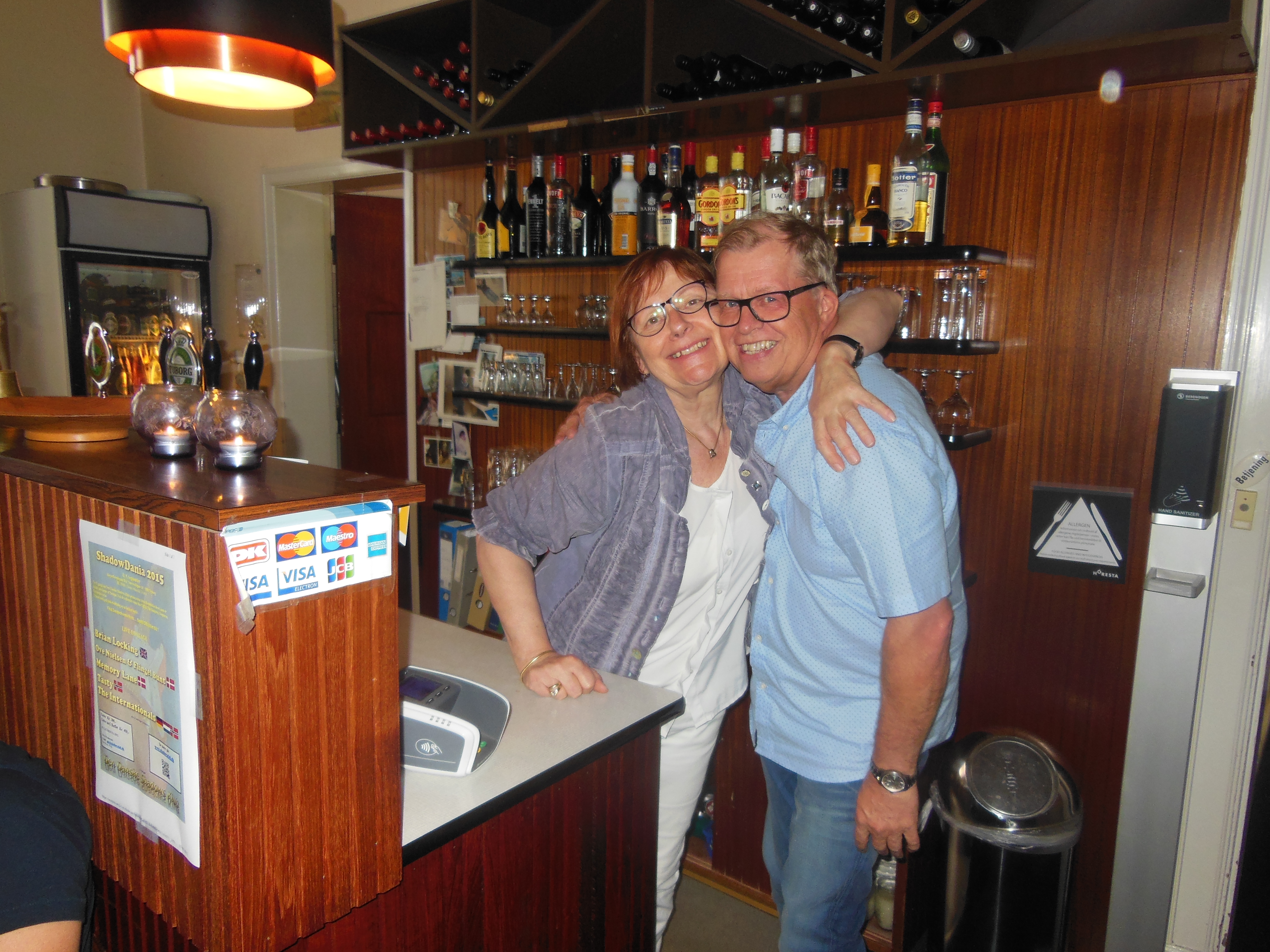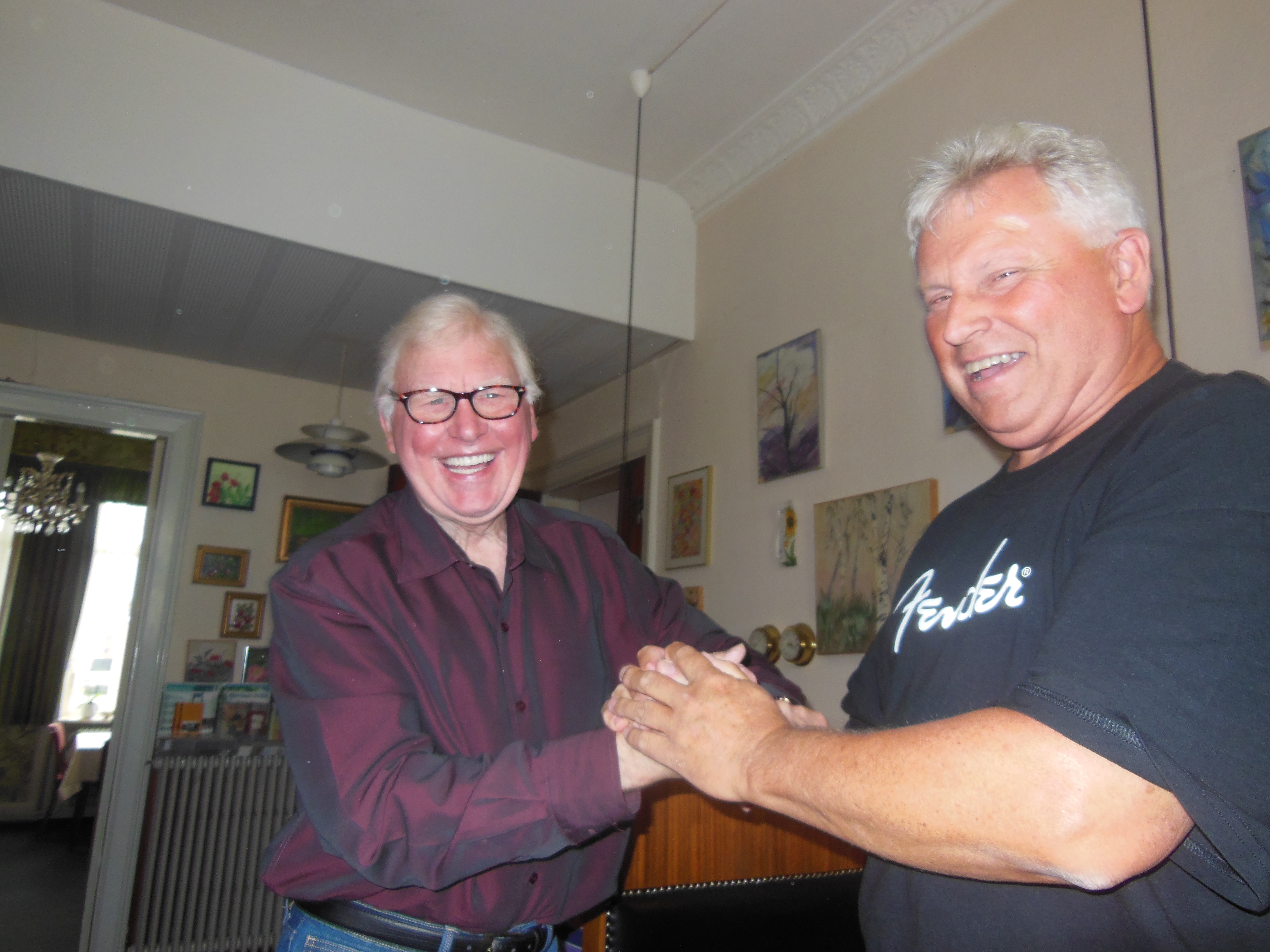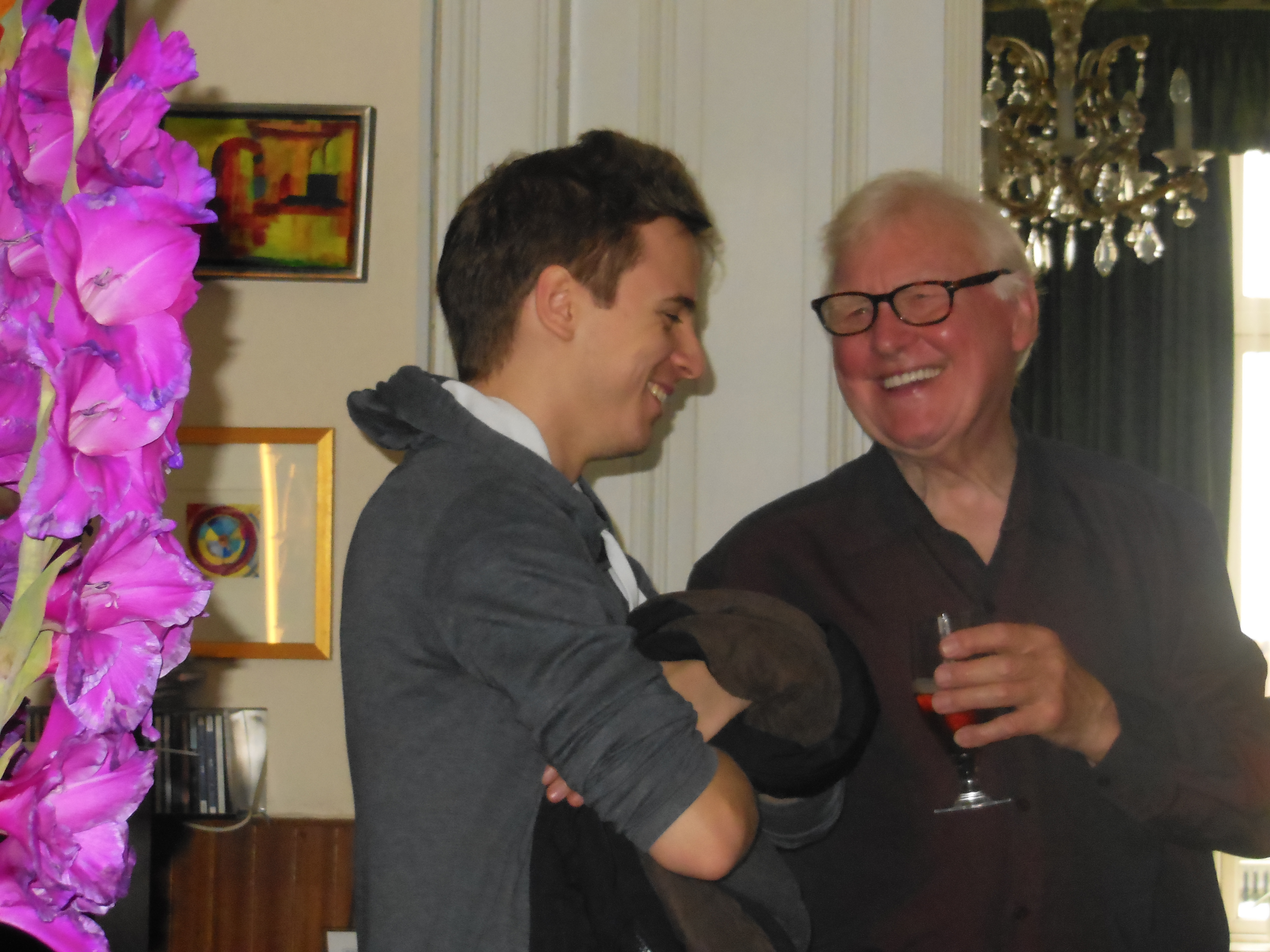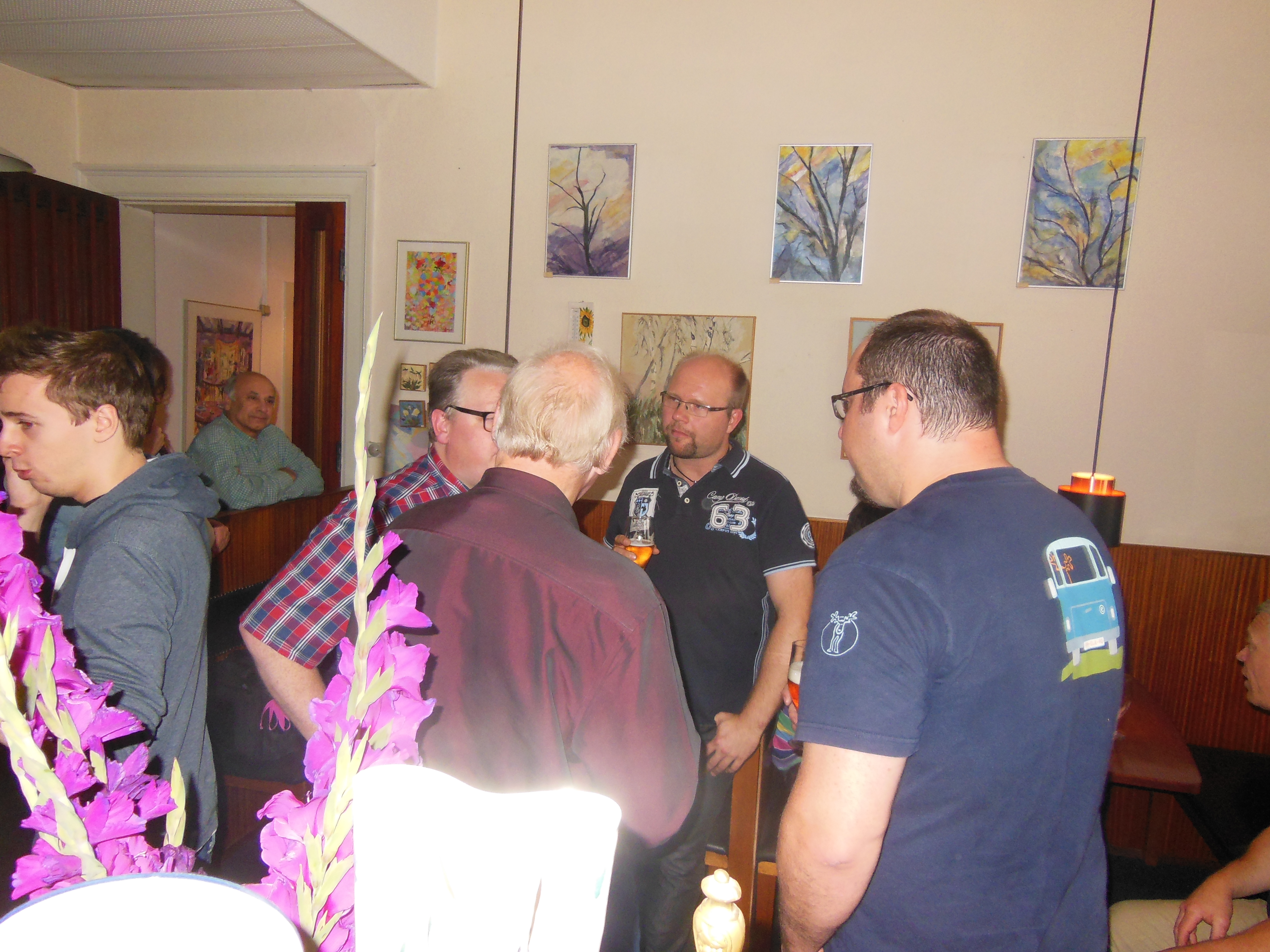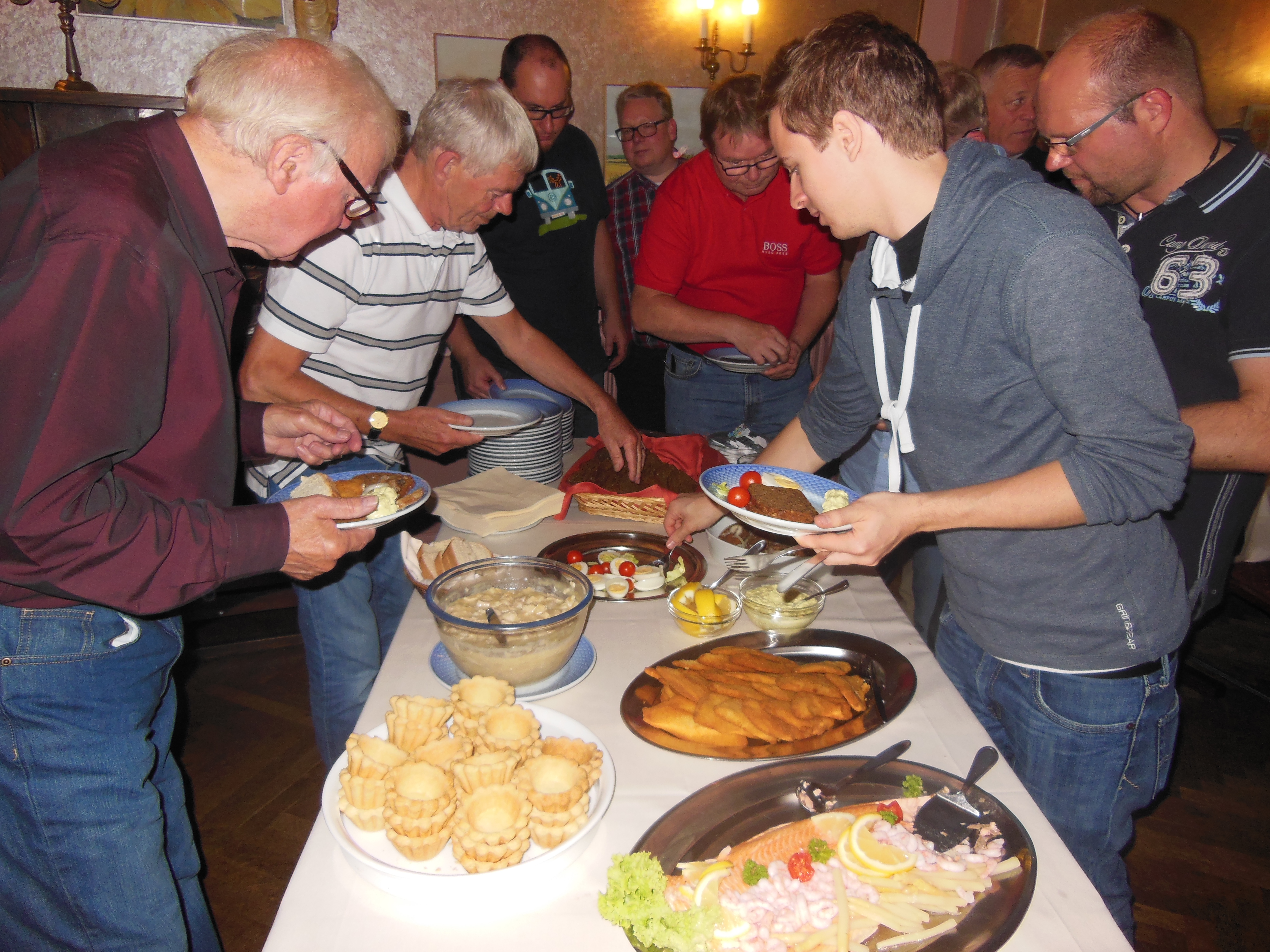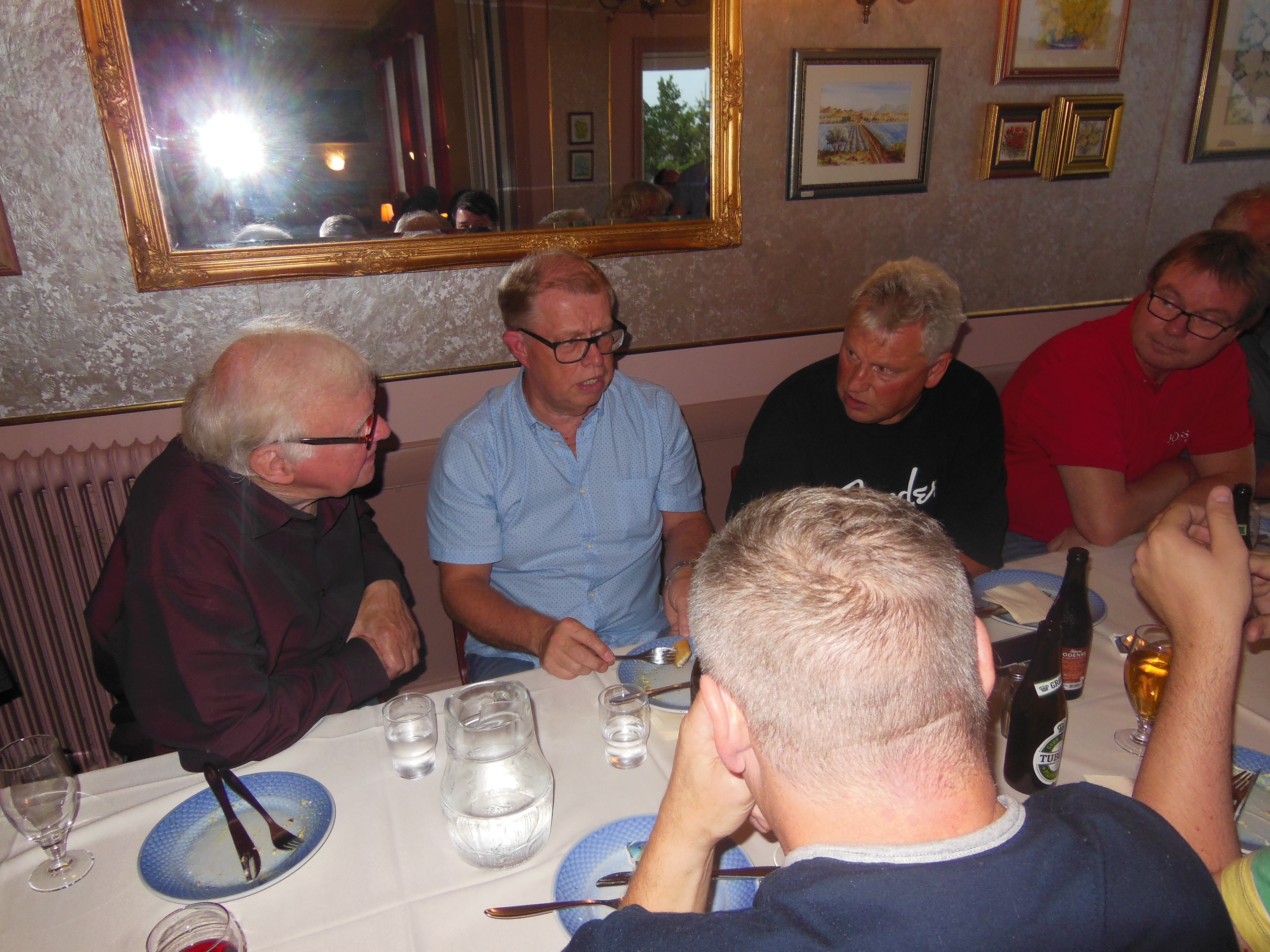 Og hyggen fortsatte som sædvanligt til langt ud på natten i kælderen ("Basement Jammers")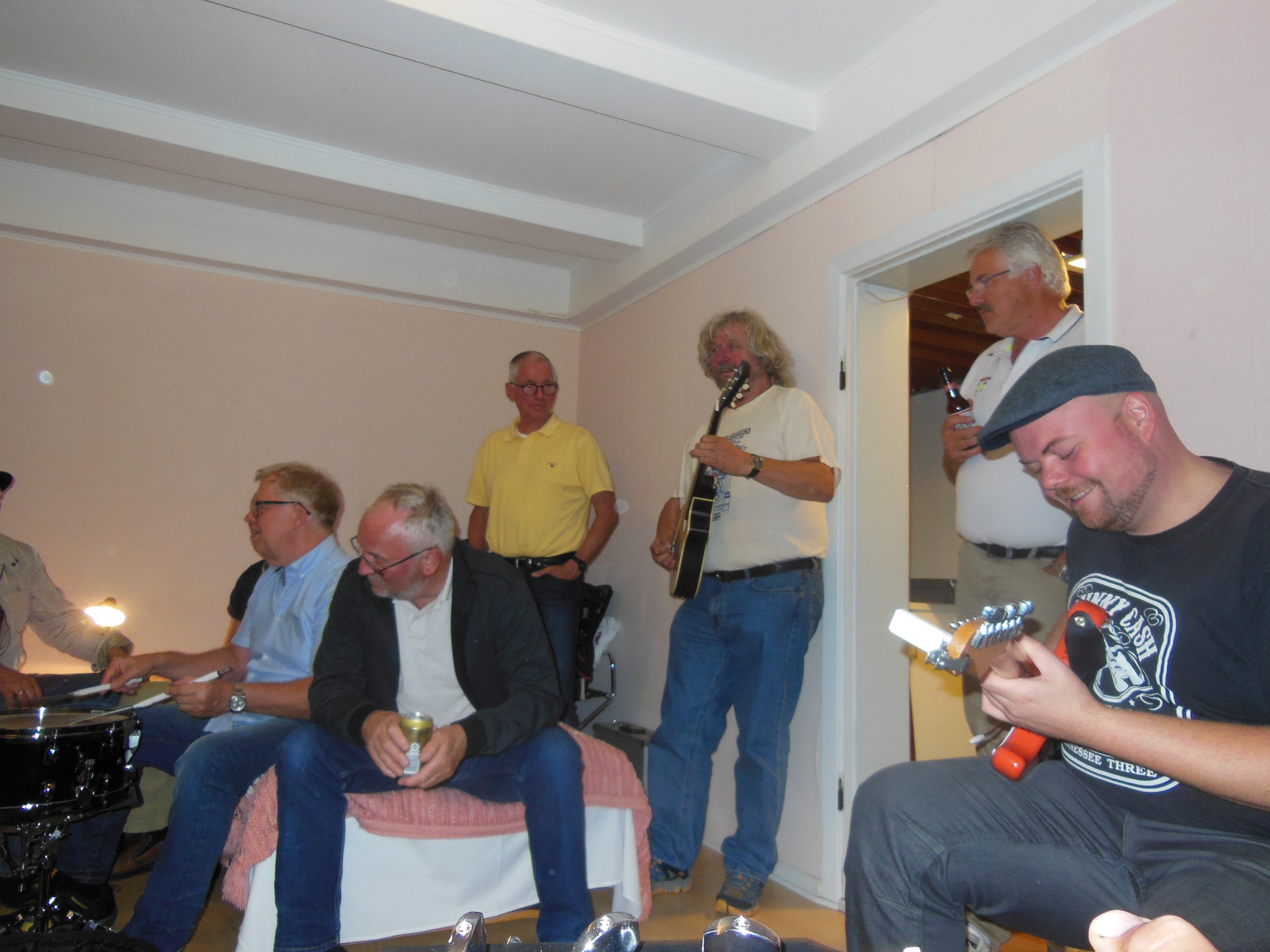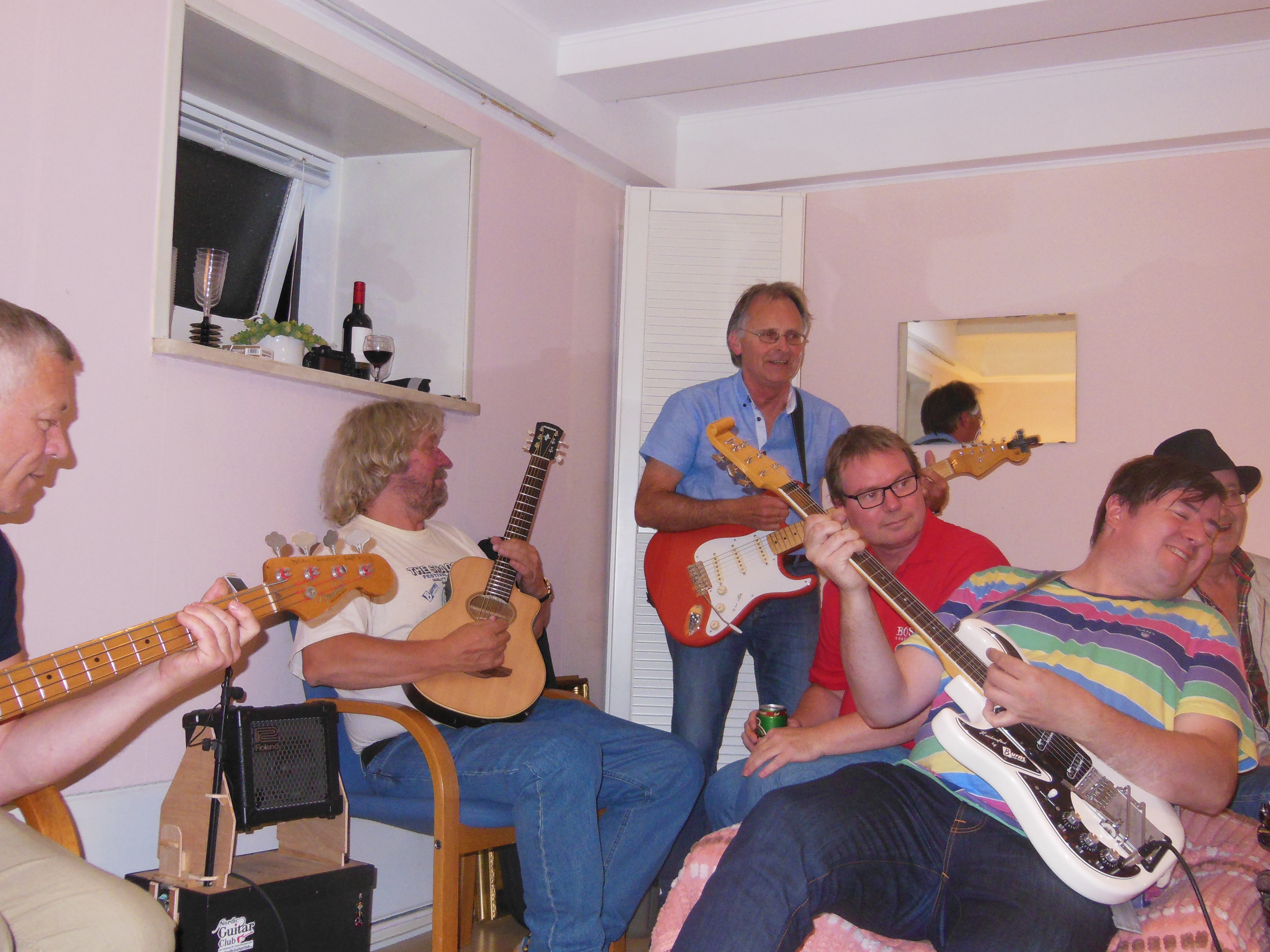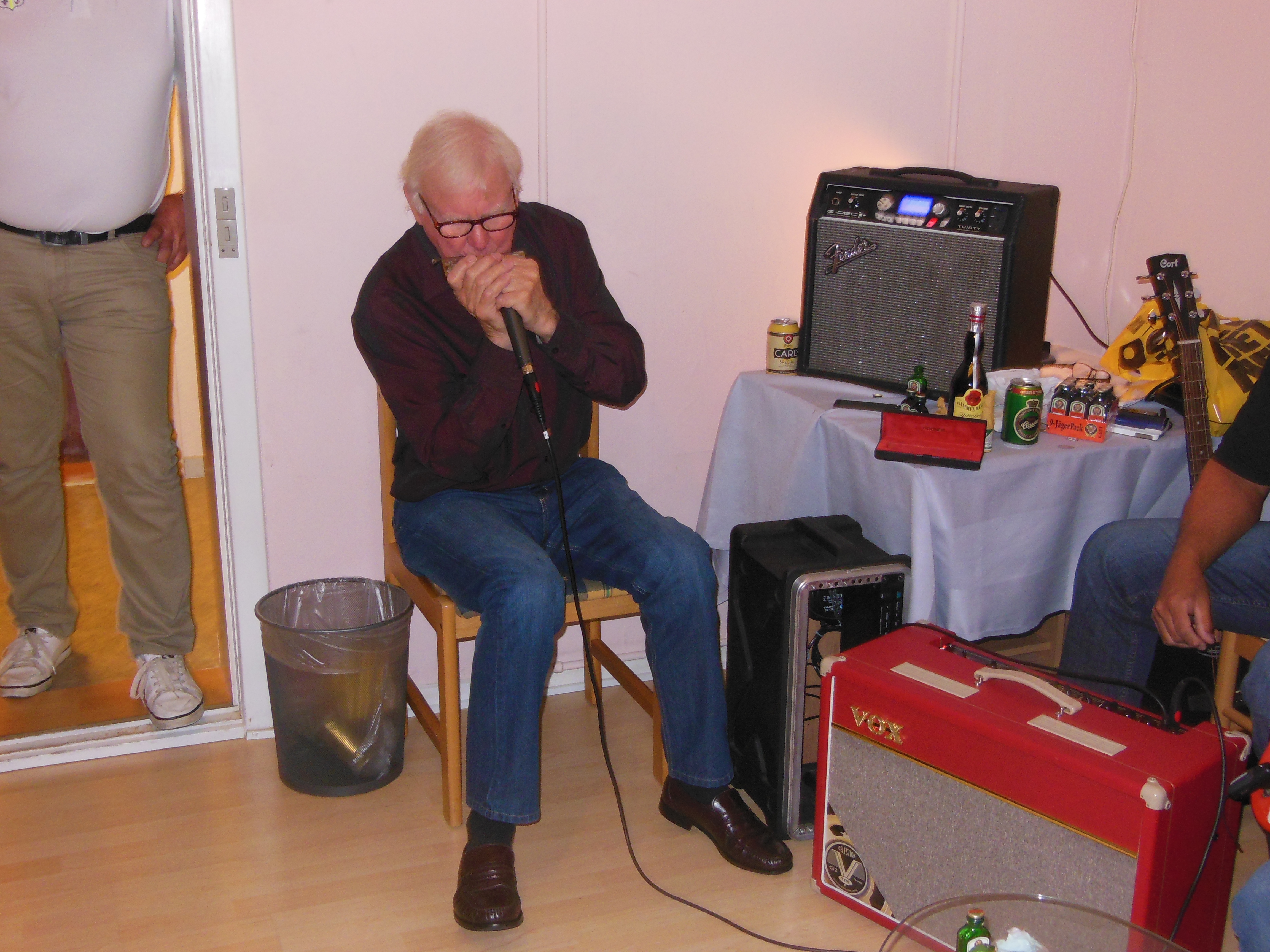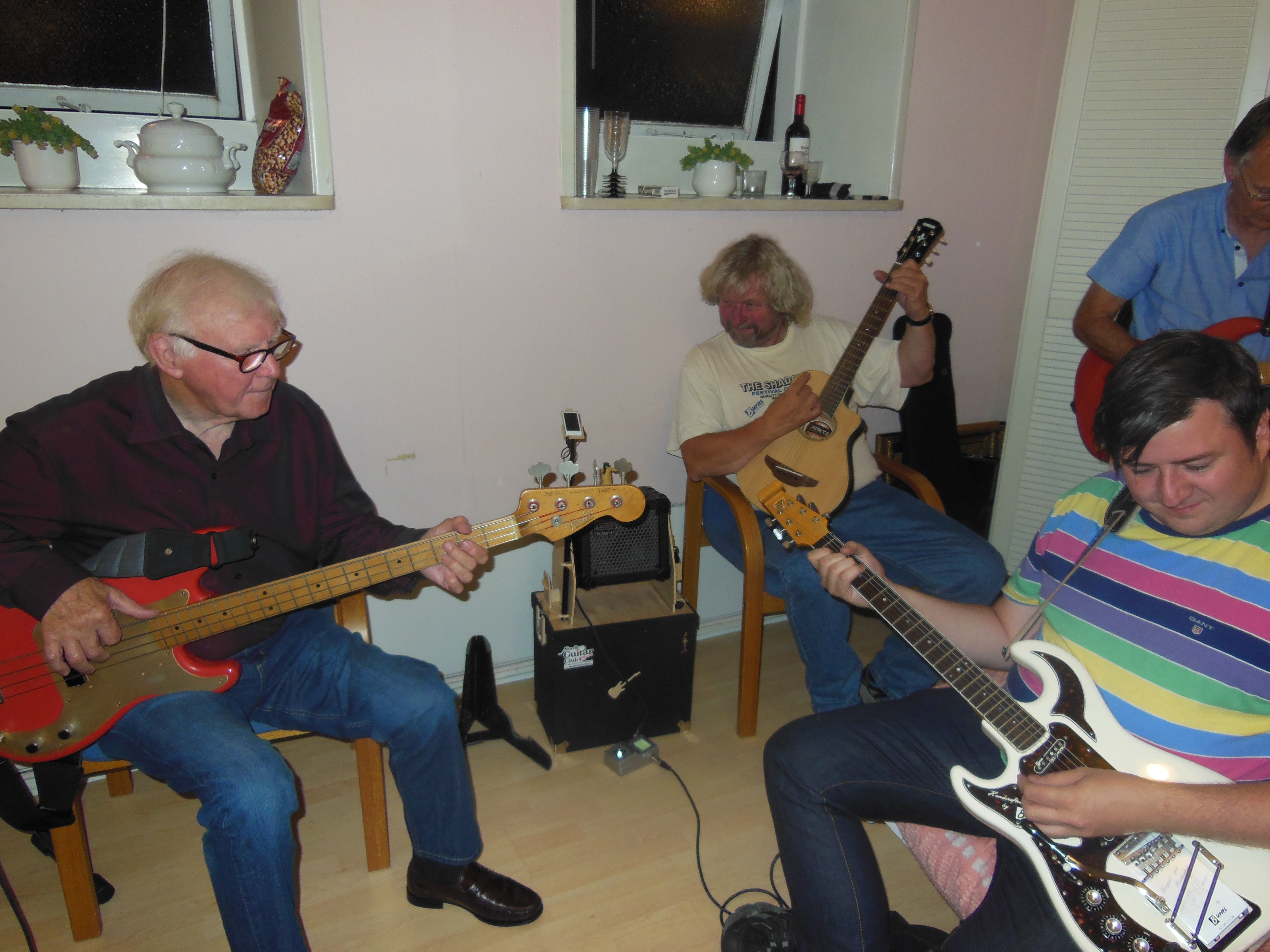 Lørdag kl. 15:00 kunne formand Søren Pedersen byde velkommen til publikum fra Danmark, Norge, Sverige, Tyskland, Holland, Ungarn, England & New Zealand.
Første band på scenen var:




The Internationals består af:
Martin de Liefde (NL) - Leadguitar
Arild Brekken (N) - Bas
Andreas Leber (D) - Rytmeguitar
Malte Weber (D) - Trommer
4 virkelige dygtige musikere, leverede musik i verdensklasse.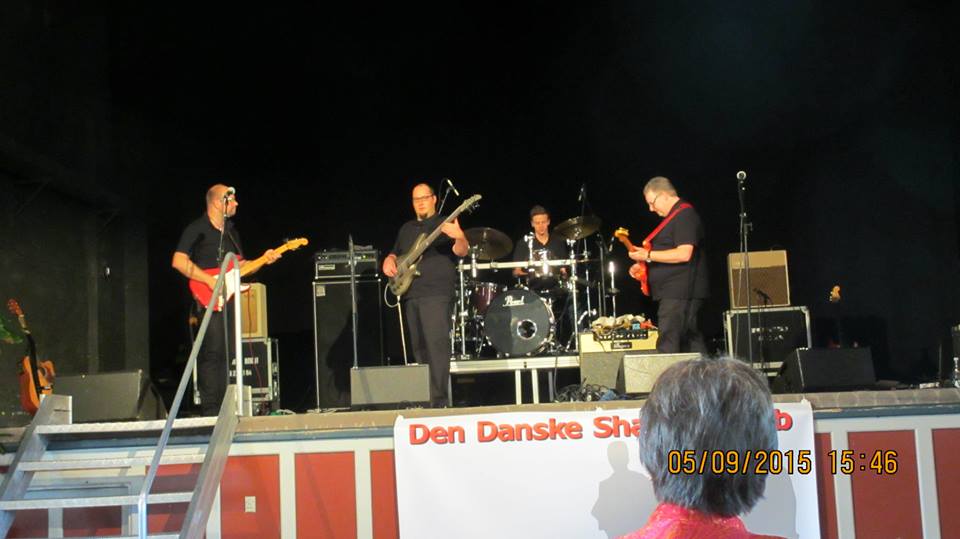 Især et nummer vakte begejstring hos publikum. Nemlig Kim Larsens "Fru Sauterne" fremført i bedste Shadowsstil.


Brian Locking var selvfølgelig på scenen med dem....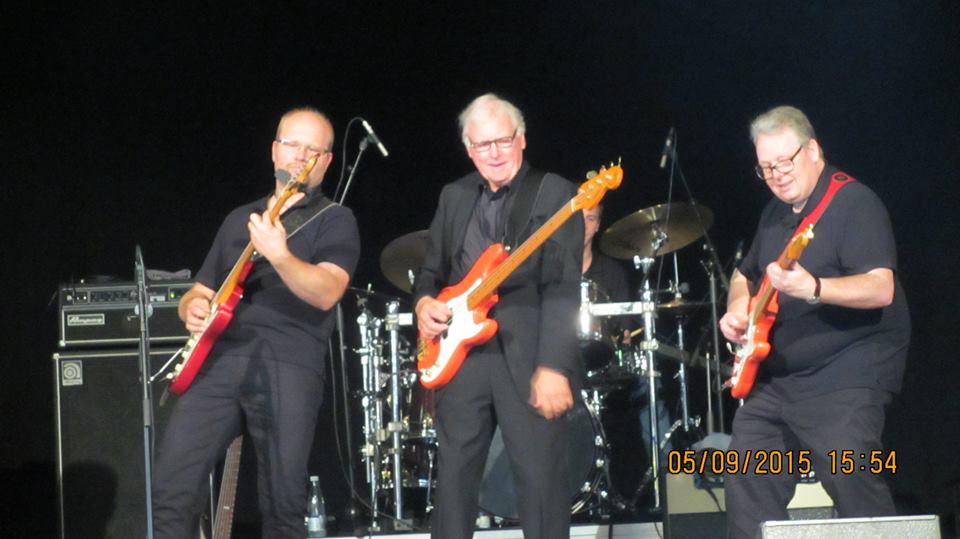 Sætliste
Return to the Alamo
The Booze Brothers*
Last Visit*
Crazy little thing called love
Land of confusion
Sunny morning*
Animal crossing*
Blue Humbucker*
Artys Party (vi kaller vår versjon "Arild`s Party" )
Emilia*
Fru Sauterne
Nivram
Jacks Good, Ekiam*
Mitt lille land
Montezumas revenge
Ghosts
The saturday western
You know my name
(Alle med * er våre egne komposisjoner)

Herefter gik en veloplagt:


...på scenen..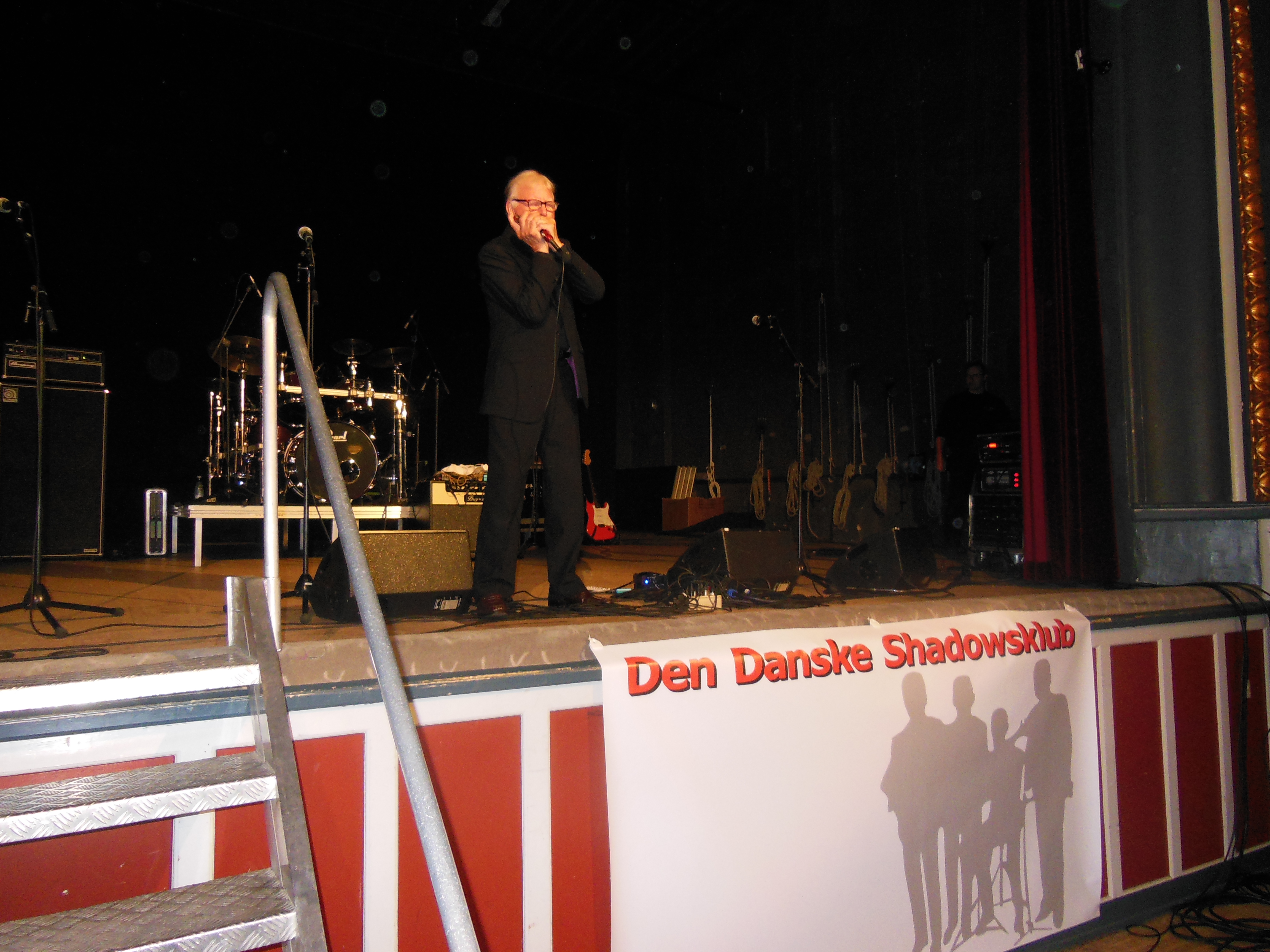 Og han tog publikum med storm.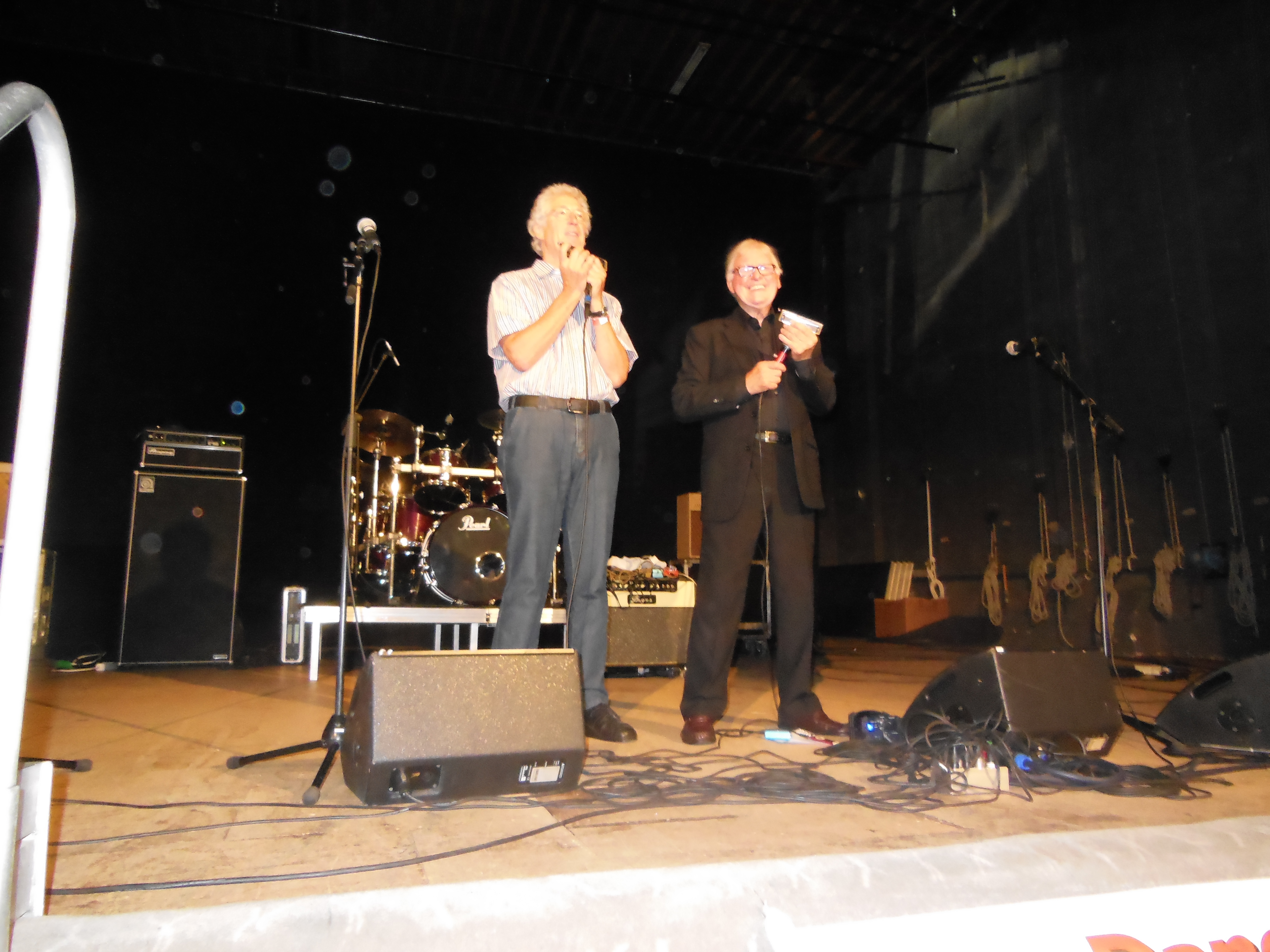 Martin fra Tyskland spillede sammen med Brian

Sætliste
You raise me up
Bring him back (Les Miserables)
I will always love you
Out of Africa (Brian Bennets version)
Crying in the rain (Sammen med Martin Nachtway)

Næste band på scenen var:


Memory Lane består af:
Niels Egelund: Leadguitar & vokal
Jesper Vang-Busch: Rytmeguitar & vokal
Paul Laursen: Bas & vokal
Jan Zartov: Trommer & vokal
Her kom vi en tur ned ad mindernes allé. Igen musik i topklasse.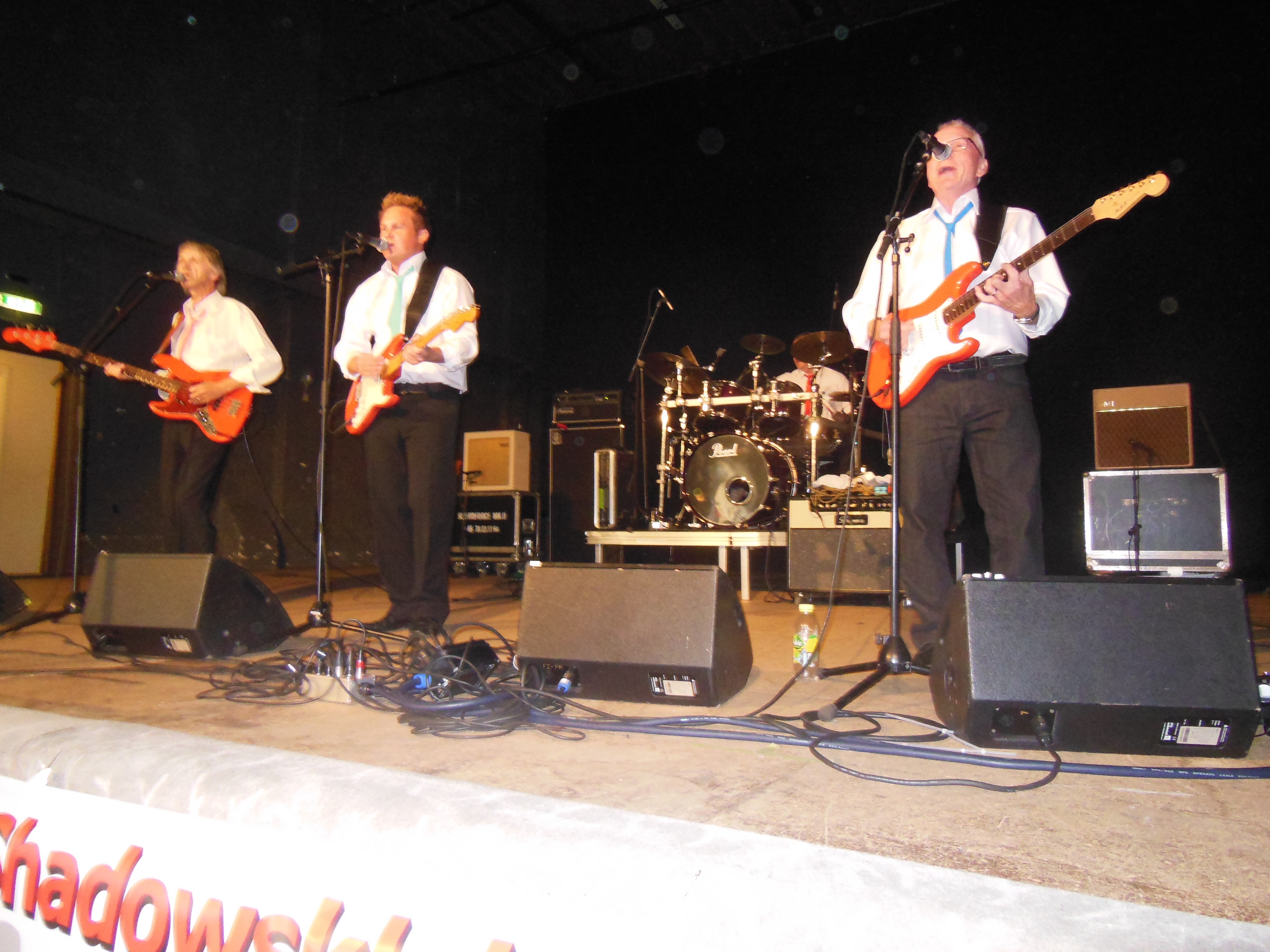 Sammen med Brian Locking spillede de et fantastisk nummer "Here I stand". Det gav tårer i øjnene hos mange. Selv hos Brian Locking, da det er et nummer som betyder meget for ham.


( Det var det sidste nummer Jet Harris spillede inden sin død )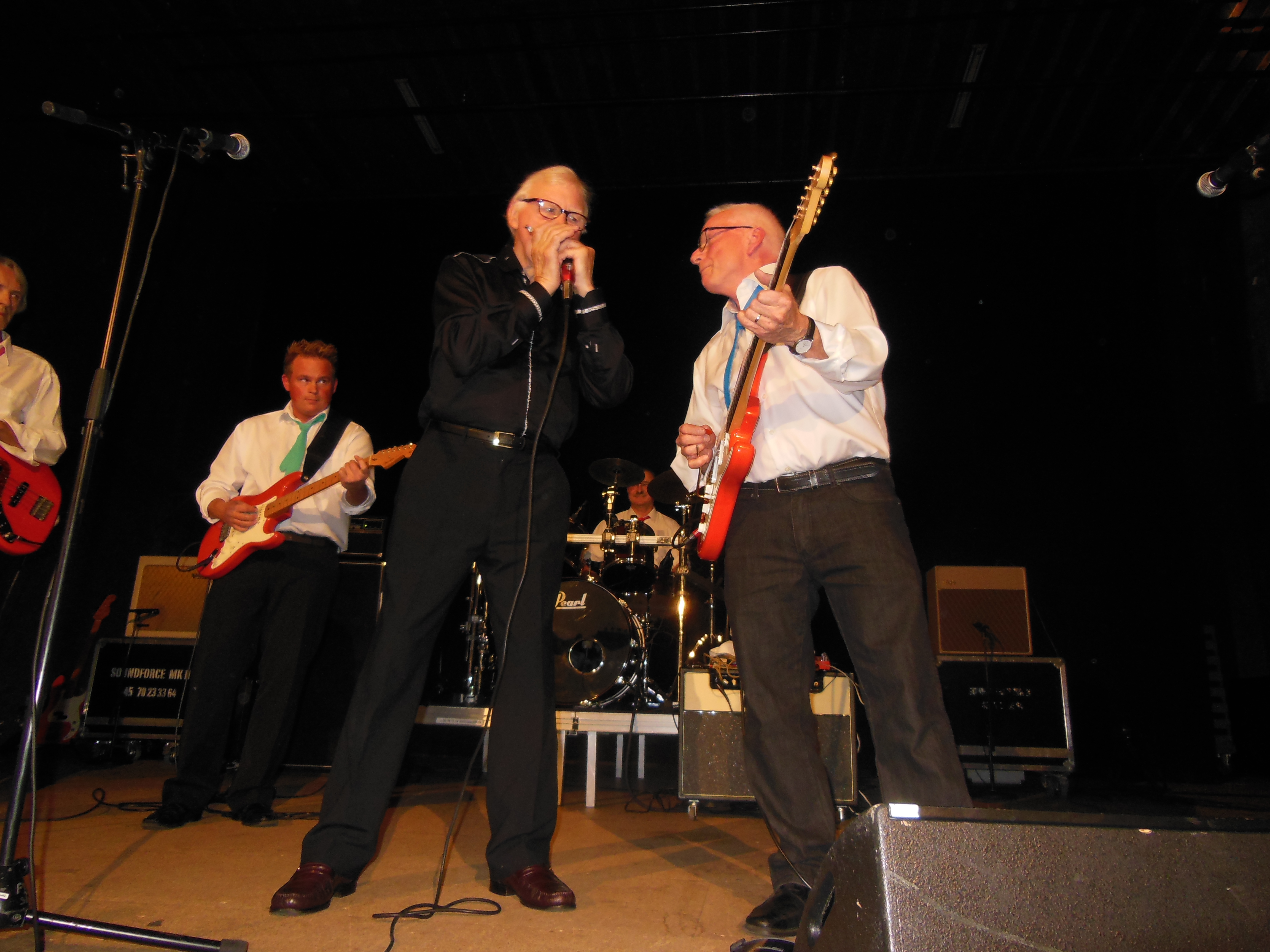 Sætliste
Sea Cruise
Gypsy woman
Pretty woman
Gee wiz
Journey to the stars
Heartbeat
Diamonds
I`m absolutely Hank Marvin
When you walk in the room
Needles and pins
Don`t make my baby blue
Here I stand ( med Brian Locking)
Tomahawk
Shadoogie
Till there was you
Reef Break
F.B.I.
Efter al den gode musik, var det tid til at få lidt godt til maven, som bestod af en lækker buffet.


Flingel Bunt består af:

Ove Nielsen: Leadguitar & vokal

Christian Nielsen: Rytmeguitar

Mark Ong: Bas

Arne Østergaard: Trommer
Som altid fuld fart på fra start og som altid musik i top, krydret med små kække bemærkninger.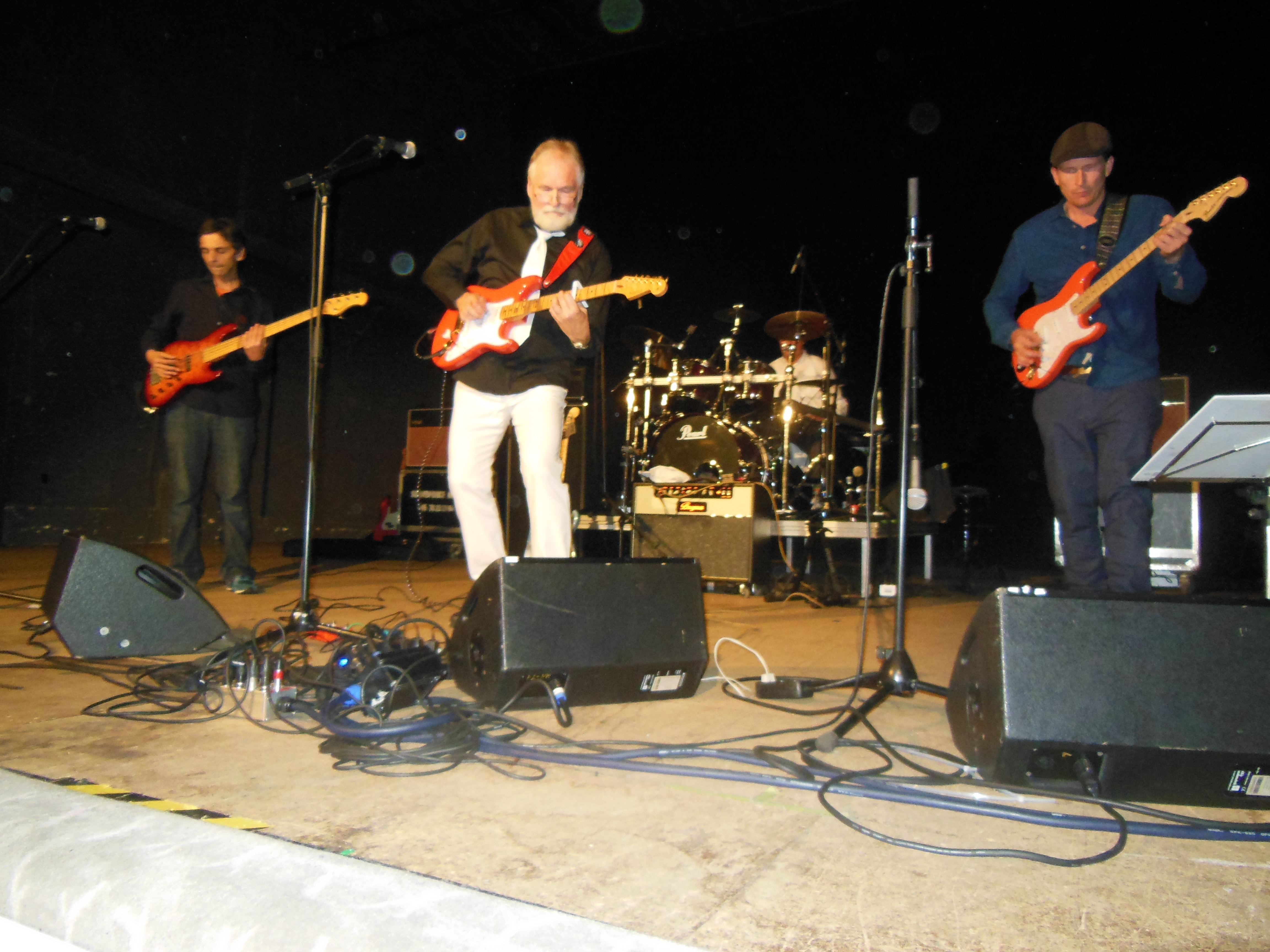 Da Ove præsenterede sine dygtige musikere, mente han, at han kun er med i bandet, fordi han er den eneste som har kørekort (ha ha).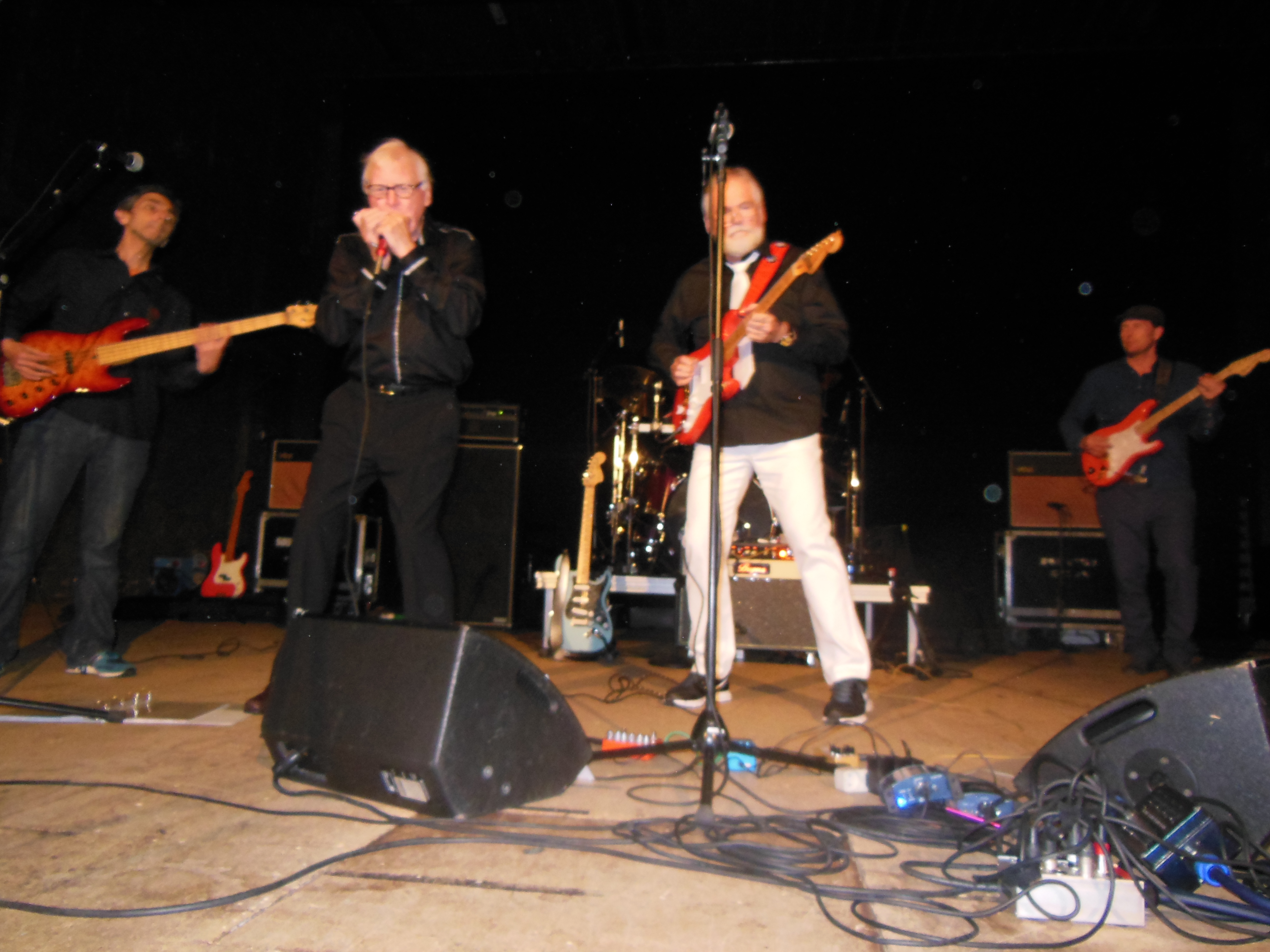 Brian Locking gave flere numre sammen med bandet
Sætliste
The Rise and fall of Flingel Bunt
Here comes the sun
Lawdy miss Clawdy (med Brian Locking)
Steel guitar rag
Let it be me
Miss Marple theme
Run me down (med Brian Locking)
Mexican whistler
The Flintstones theme
Route 66 (med Brian Locking)
Tico Tico
Guitar tango
Summertime blues (med Brian Locking)
Nivram
Yakety axe
Sleepwalk
Parrot
Caravan
Orange blossom special
Sultans of swing
Turkish march
Blue suede shoes
Dagens sidste band var et gensyn med:


Tasty består af:
Rune Moe: Guitar
Daniel Gullien: Guitar & vokal
Jan Halvorsen: Bas
Øivind Karlsen: Trommer
Og de gjorde det igen !…. Et forrygende sæt og et fremragende sceneshow.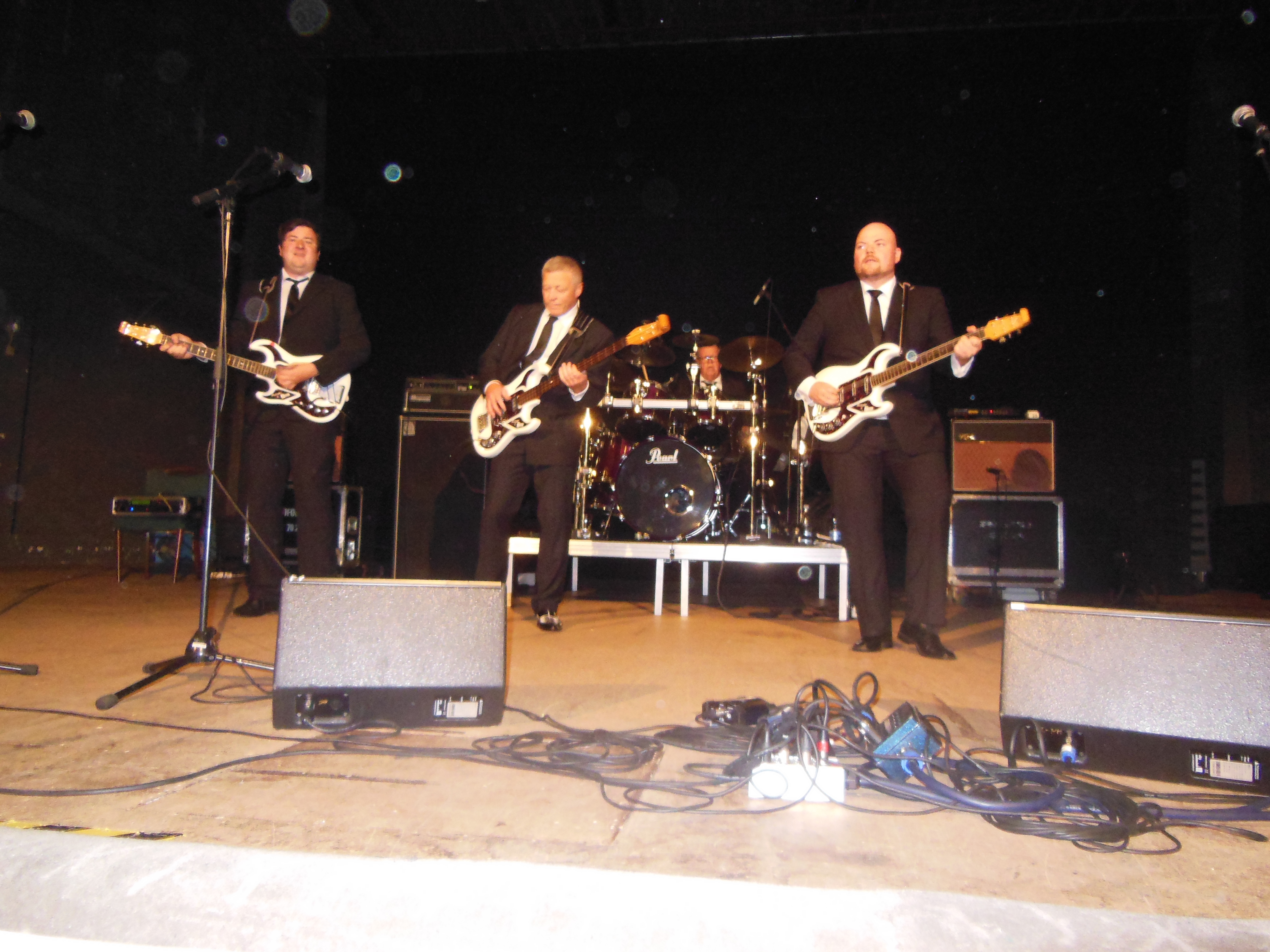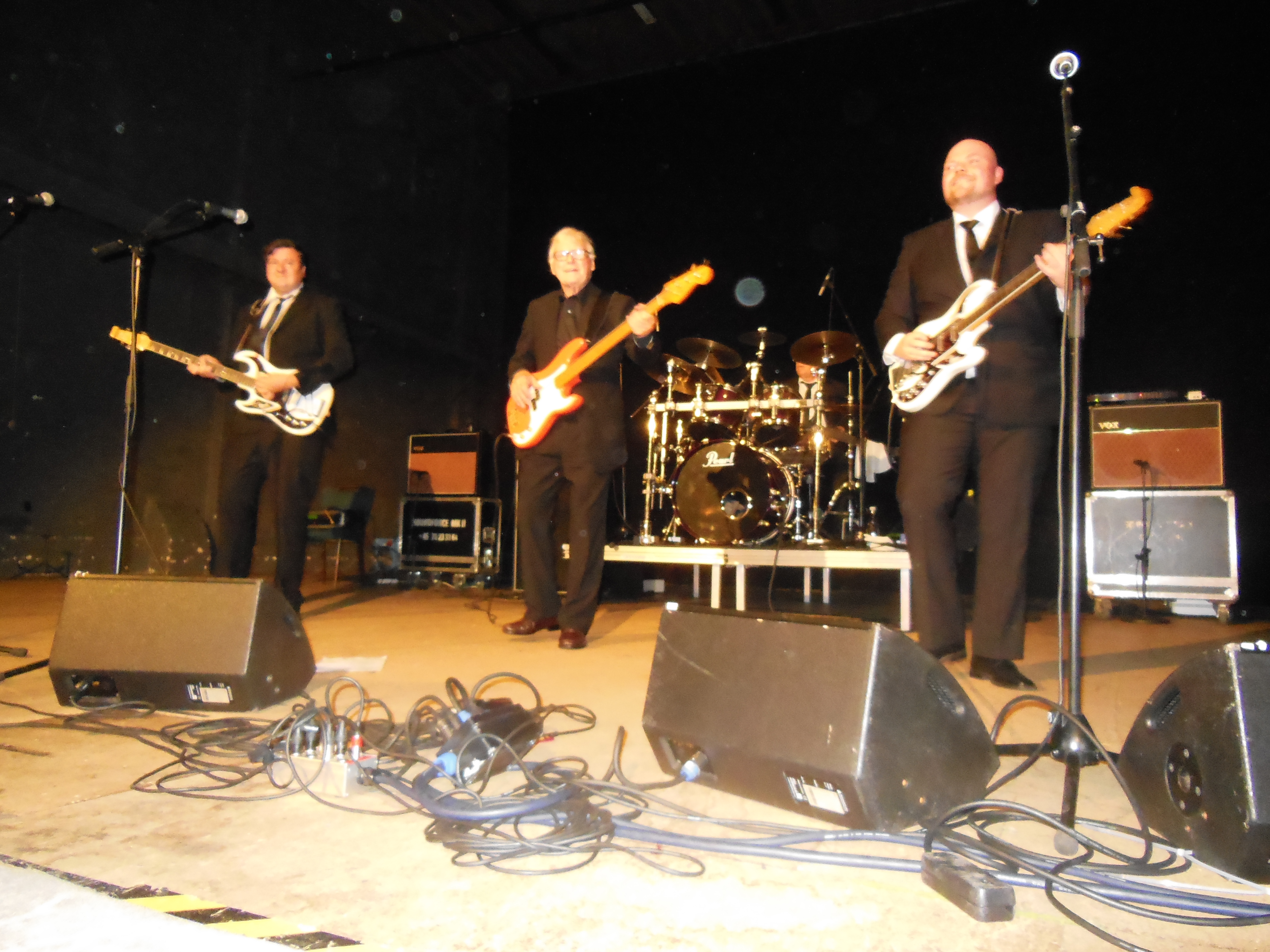 Igen kom en veloplagt Brian Locking på scenen og gav et par numre med bandet bl.a. "Dakota".
Under trommesoloen i "Little B" sneg de andre bamdmedlemmer sig ud af bagdøren og kom ubemærket ind af hovedindgangen.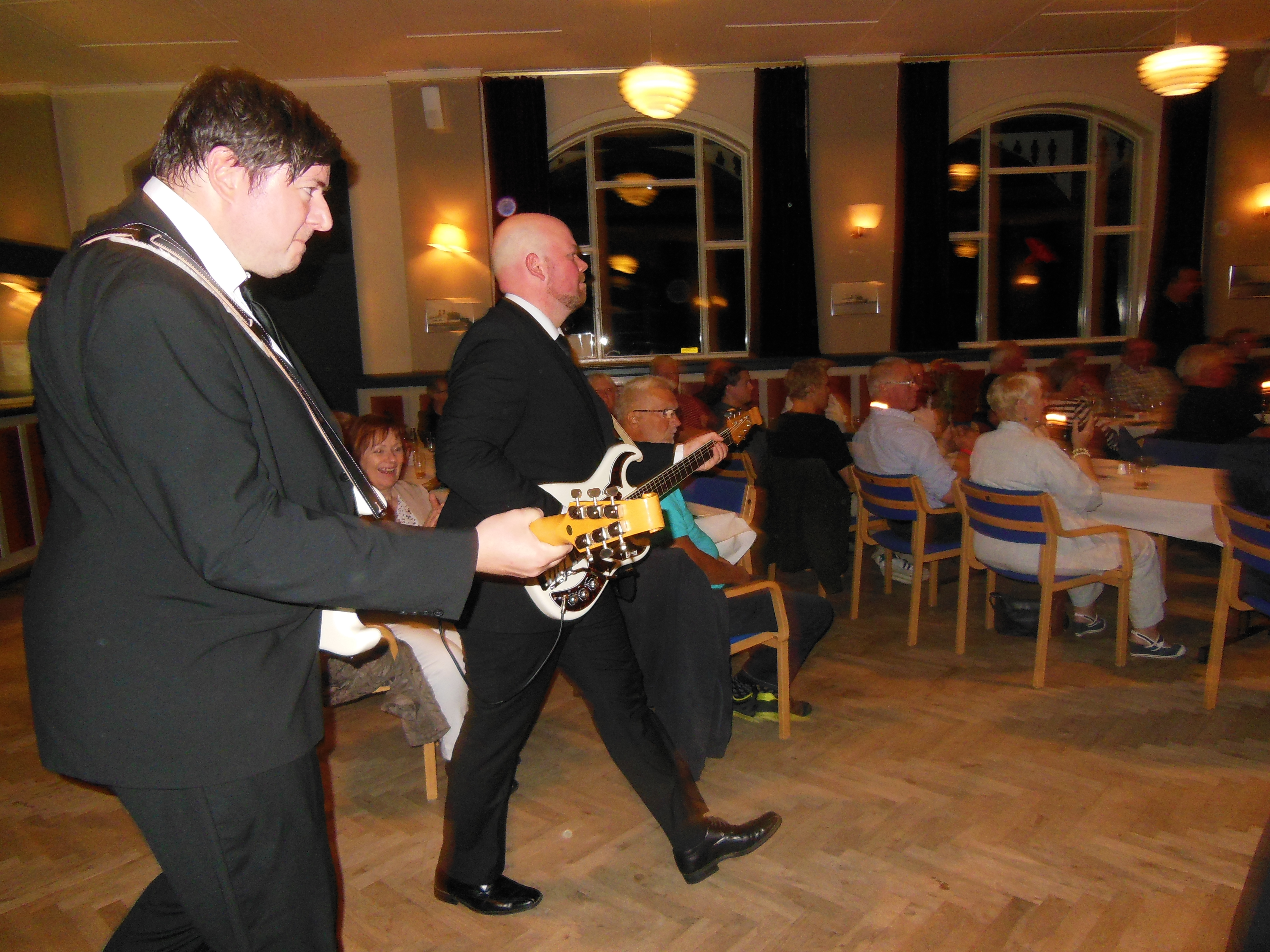 Igen i år fik vi det hæsblæsende nummer "

Nut Rocker/Wilhelm Tell Overture" og Rune overlevede igen (ha ha)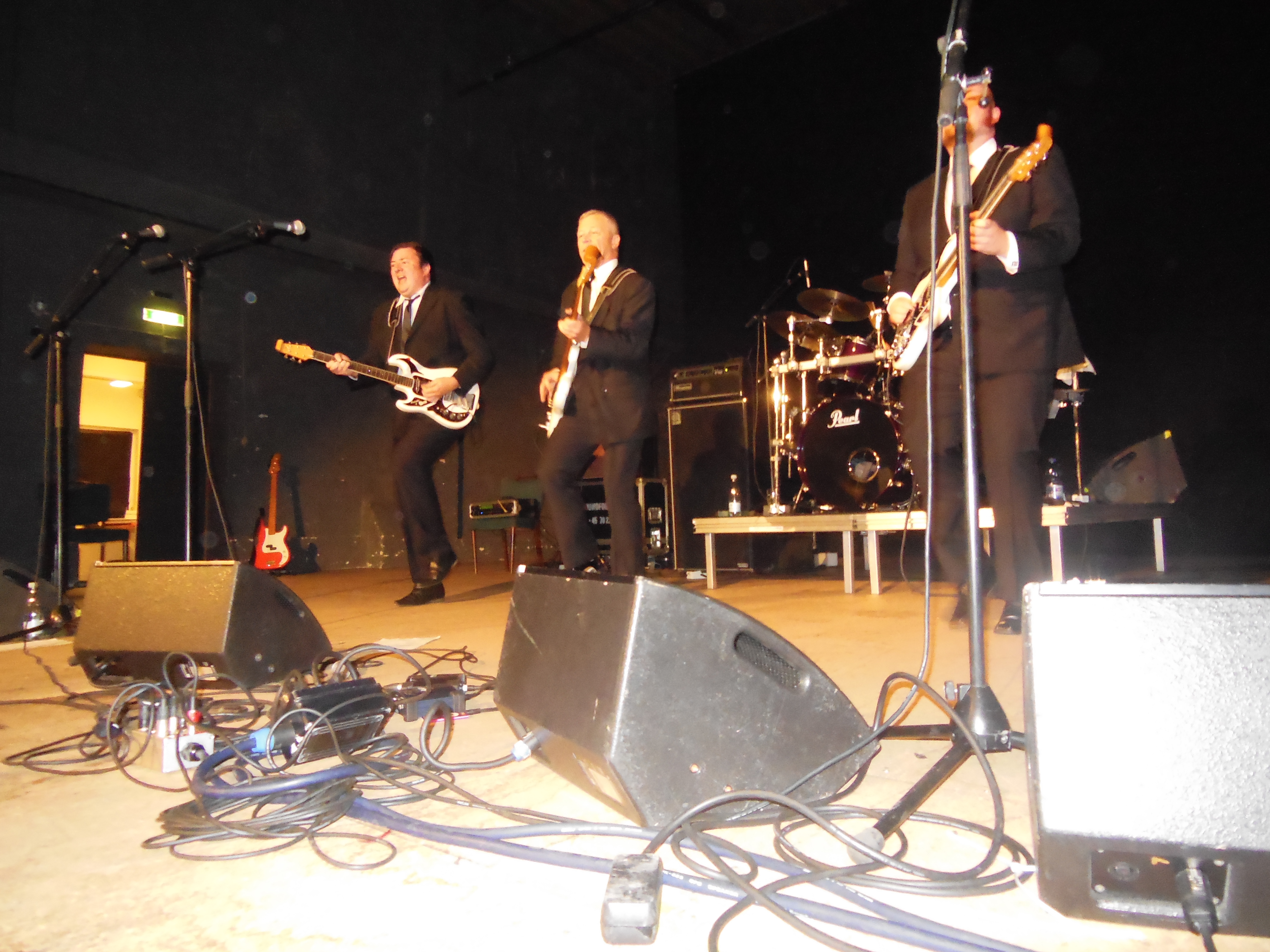 Sætliste

The Rumble
Genie With The Light Brown Lamp
The Miracle
French Dressing
Temptation
Just A Little Teardrop
Irene
Istanbul
Manchurian Beat
Shazam (Med Brian Locking)
Move It (Med Brian Locking)
Wonderful World (Med Brian Locking vocal )
Dakota (Med Brian Locking)
Little B
Ferry Cross The Mersey
We Say Yeah
Nut Rocker/Wilhelm Tell Overture
Moonshot
Apache
Og som altid afsluttede Brian Locking et fantastisk ShadowDania med "Time to say goodbye"