.

Spillede i M.G. Petersens Familiehave (Frederiksberg)
d. 4. Maj
Kl. 14:00 - 17:00
Ca. 130 gæster nød det gode sommervejr og de velkendte melodier fra de glade 60ere i hyggelige omgivelser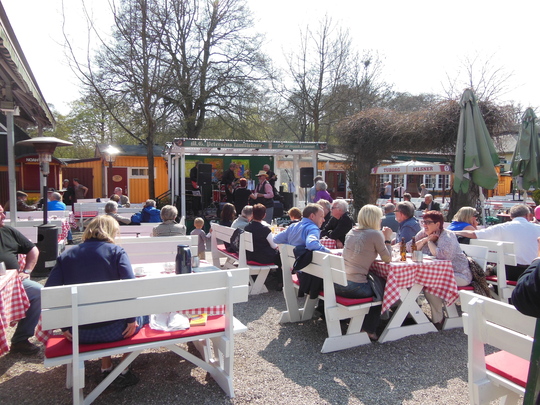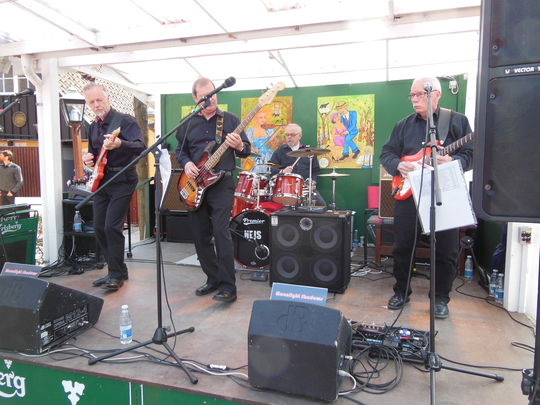 Der var fuld fart på fra start...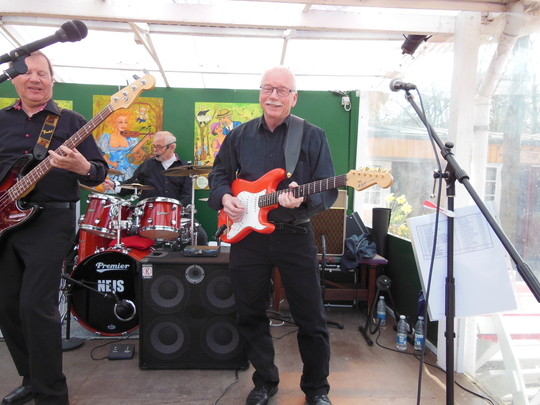 Niels Egelund i en fantastisk udgave af "Sleepwalk"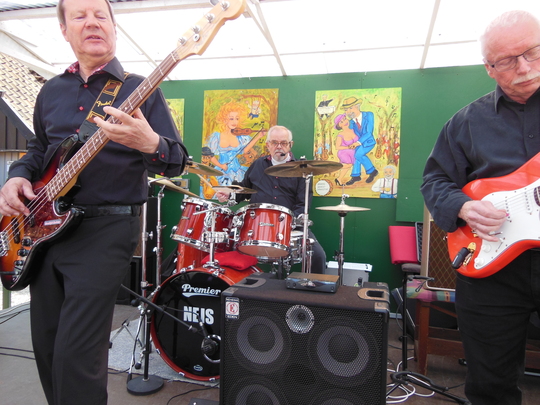 ...Og "onkel Anders" undskyld Søren Neis var på stiikkerne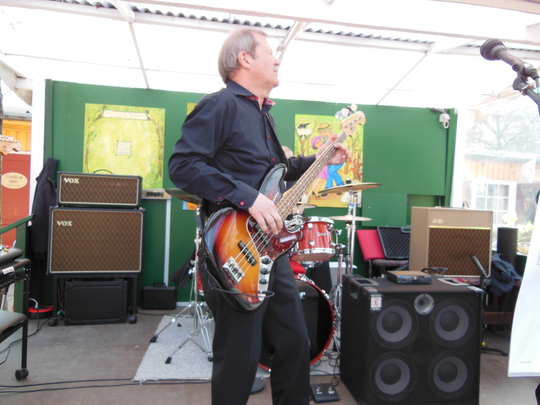 Keld Jespersen leverede et flot bassolo i "Nivram"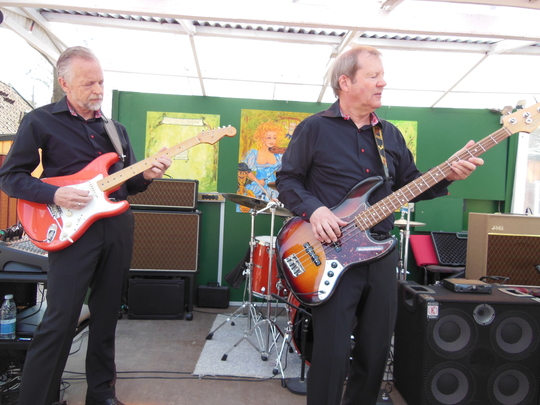 Børge Johnsen og Keld Jespersen "gav den gas"
... Jo !!! der var nostalgi i haven...
Cliff, Shadows, Searchers, Beatles ...
DET HØRTE VI:
Medley: Moonlight Shadows, Apache, Riders in the sky, The Frightened city

Gee whiz it`s you

Peace Pipe

Sea Cruise

The rise and fall of Flingel Bunt

Atlantis

Don´t talk to him

I´m the lonely one

The Savage

All my loving

Can´t buy me love

Lucky Lips

Cavatina

Shadoogie

Lady

I could easily fall in love

Da Doo Ron Ron

Theme for young lovers

Needles and Pins

When you walk in the room

Nivram

Medley: Got a funny feeling, The young ones

Blue suede shoes

Perfidia

Sleepwalk

We say yeah

Living doll

Nine times out of ten

Dancing shoes

Django

Medley: Rock´n roll music, Good Golly miss Molly, Whole lotta shakin´

Chattanooga Cho-Cho

Razzle Dazzle

Do you wanna dance

Wonderful land

Singing the blues

F.B.I.